Standing Up For Cutting Down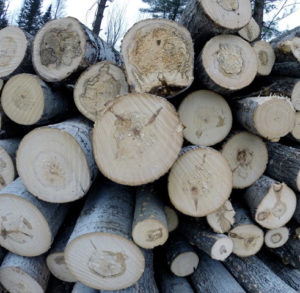 Conservation: Ben Schram
A plea for habitat restoration through timber harvesting
Without doubt, most Americans are familiar with the term "old-growth forest". The label conjures thoughts of magnificent tracks of large, stately trees, ignorant to human footsteps or the bite of a saw blade.
Old-growth forests are generally misunderstood to a variety of publics and certainly do play a role in overall landscape ecology. The definition of old-growth is simply a forest in its final stage of succession and able to regenerate itself in perpetuity, pending major disturbance. Old-growth is important; critical to a collection of critters, but lacks the diversity and vigor of young forests.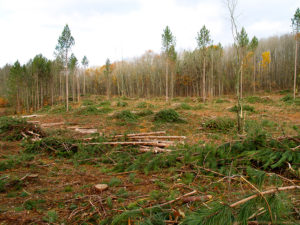 Many wildlife species require young forest habitat, and many are experiencing population declines in the Great Lakes and Eastern US regions. Over three-quarters of the neotropical (think Mexico, Caribbean, South America) migratory birds that are experiencing significant population declines in the eastern US require grassland or young forest/shrub habitats for a portion of their life cycle. The population of almost 90 birds, mammals, and reptiles has fallen significantly over the past century because of an ongoing decline in the amount of young forest habitat.
As forests age the cover thins, less competitive trees die, and the overall growth rate dramatically diminishes. As with bird dogs, when trees age they become more susceptible to disease and mechanical injury. Many of us who have experienced the loss of a beloved tree know all too well that they live long, but not forever.
A lack of young forest management, especially on private lands, has severely impacted the species that require this habitat. This suite of species' existence is dependent on large natural disturbances (wildfire, flooding, wind events, etc.) and/or active forest management.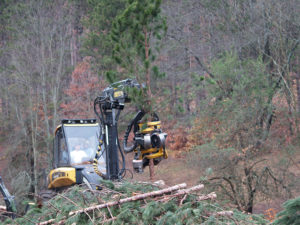 The creation of young forest does not always have to be a massive land clearing. While large, 40+ acre clearcuts have ecologic and economic value, smaller harvests can still be effective without the "atomic bomb" look. Sometimes foresters and biologists choose to leave desired trees to serve as shelter or a seed source for the developing stand.
The treatment of slash (residue after a logging job, usually tree tops and unsaleable branches) can also be of concern to landowners. Allowing slash to be left on-site has two major benefits – temporary, horizontal cover for critters until the new stand develops, and protection of the new stand from over browsing by deer. The latter being critical in many areas of the Eastern US. Hunters hate walking through the stuff; so too do the deer.
Reversing the trend of young forest habitat is critical for rural economies and forest wildlife. Family forest owners play a critical role in the effort.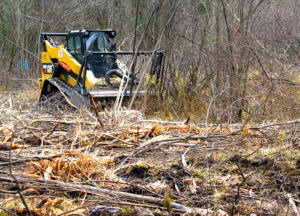 Am I preaching to the choir? Probably. Sportspeople in North America have known about the benefits of active forest management for ages; and put their money on the table. Here's the thing—few others do. Is it our job as hunters to preach the good word? Probably not. But what an opportunity. If not us, then who? Our forests and wildlife depend on it.
Partnerships are critical in getting conservation on the ground. Check out youngforest.org to learn about the Young Forest Project; a collaboration of federal and state agencies, NGOs, Tribes, and private corporations focused on diverse wildlife and healthy landscapes.
Ben Schram is making a career in conservation, with special emphasis on forests. He lives in Michigan with his wife and German wirehaired pointer. Ben can be reached at benschram35@gmail.com